J.E. Federal Enterprises is an Authorized Reseller for IBM, EBSCO Health and TRC Health.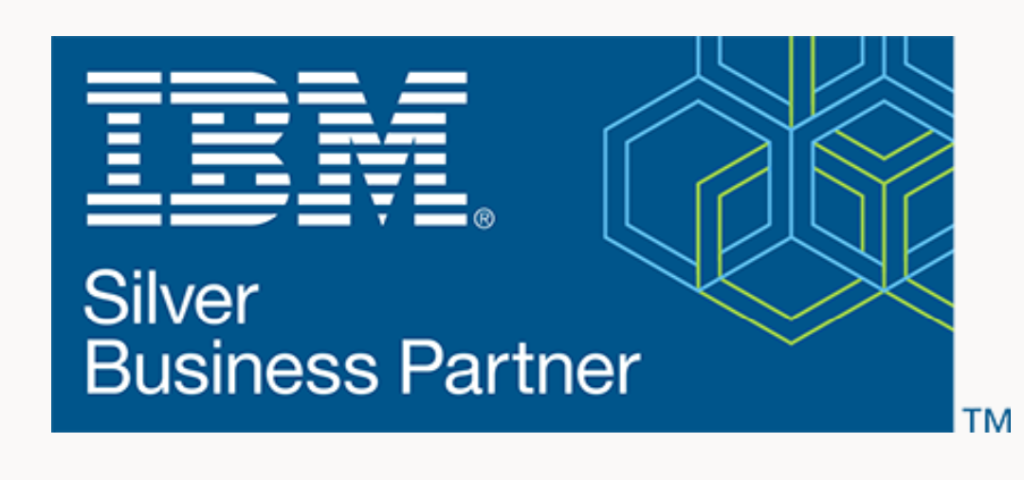 We provide federal medical facilities with the highest quality clinical decision support tools with evidence-based methodology for optimal patient care.
We provide industry leading solutions such as IBM Watson Micromedex powered with AI, the industry leading drug information system in the world, https://www.ibm.com/products/micromedex-with-watson.
For more than 45 years, Micromedex has been one of the largest online reference databases for drug information. Used in more than 4,500 hospitals and health systems worldwide, Micromedex supports over 170 million document views annually. Micromedex facilitates evidence-based decision making in the areas of drug selection, disease and condition management, toxicology, and alternative medicine. It even addresses specific questions, such as dosing and IV compatibility.
Powered by Watson, IBM Micromedex uses AI to accelerate your access to information by bypassing the keyword search process in favor of natural language queries. This means you can type the way you talk and get the answers you need.

EBSCO Health is the leading provider of evidence-based clinical decision support solutions, healthcare business intelligence, and peer-reviewed medical research information for the healthcare industry. Our mission is to provide evidence-based resources that inform the global healthcare community.
Robust content, state-of-the art technology solutions and superior customer service are the hallmarks of EBSCO Health. Content is provided in the formats that work best for users including medical e-books, medical databases, clinical decision support tools and medical journals. Technology solutions like EBSCO Discovery Service Health make it easy for users to access all content from one search box. And, our staff of customer service representatives, implementation specialists and product trainers is dedicated to ensuring easy access for users anytime, anywhere.
DynaMed is a clinician-focused tool designed to facilitate efficient and evidence-based patient care. Rigorous and daily review of medical literature by our physician and specialist staff ensures that timely and objective analysis, synthesis and guidance are at our users' fingertips.
https://www.dynamed.com/home/why-dynamed/confidence-in-practice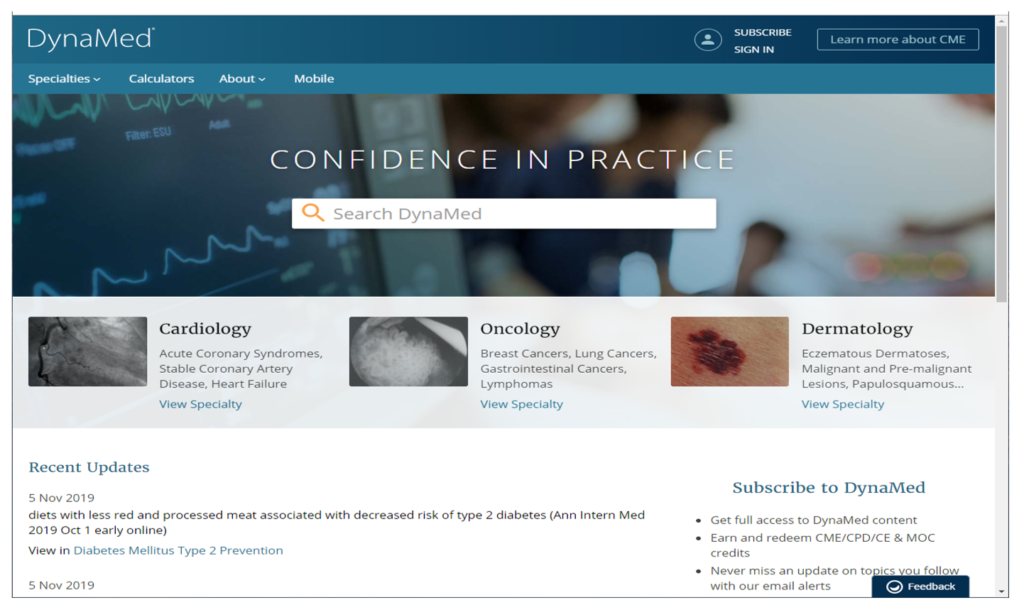 TRC Health
For over 30 years, TRC healthcare has provided organizational leaders, educators and front-line clinicians with solutions for medication advisory services, medication learning and clinical education. For your physicians, nurses, pharmacists and pharmacy technicians, TRC serves as a trusted, robust resource of medication therapy tools and resources, to help guide consistent, evidence-based clinical decisions across the care continuum. By choosing an enterprise-wide solution, you ensure your clinicians have access to the highest-quality unbiased information available – from anywhere within your network via their desktop, personal, and mobile devices.
TRC's evidence-based publications and education resources are timely, compliant, relevant, and practical. Through a rigorous editorial process, new content is sourced and validated monthly, ensuring the most vital information is presented. TRC helps clinicians improve patient outcomes, prepare clinicians, and inform care with:
• Current findings, charts, FAQs, guides, and tools for drug therapies and med management, combined with practice-specific recommendations;
• The most comprehensive natural medicines database available; and
• Web-based continuing education and professional training.
MEDICATION LEARNING SOLUTIONS TO UPDATE, INFORM, AND EDUCATE CLINICIANS ACROSS THE CONTINUUM OF CARE.
Medication Advisory Suite:
Delivered as an Enterprise Solution on TRC Medication Learning Platform
• Shared tools, features, and performance
• Mobile access via Web and native apps
Trusted, Evidence-based Content Tailored for Role-based Use in Clinician Practice
Education Tools and Resources Including:
• Cutting-edge, monthly updates on the latest clinical findings;
• In-depth coverage and insight on emerging medication therapy trends;
• Robust medication guidance, charts, and toolkits; and
• "Right-sized" curriculum of CE/CME for various clinicians
Products include:
Hospital Providers' Letter with CME and Live Webinars
Hospital Pharmacist's Letter with CE and Live Webinars
Hospital Pharmacy Technician's Letter with CE and Live Webinars
Natural medicines database
Immunization Package